In the Name of Allah, the Most Gracious, the Most Merciful 
Asaalamualaikum(Peace be on you), 
It's been 10 days since March. I am late, I know. Again, it's the end of the semester and also my grad, so there are just a whole lot of things going on. 
But, it's the third month of the year and summer is already well settled here.
Also, it's Friday. The weekend is here.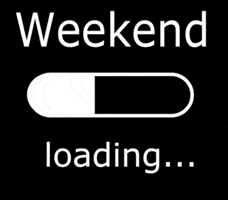 So, only two days back, or probably from the last few days my feed on my various social media handles were flooded with pictures, videos and quotes, you guessed it right,  about women. 
I know you've read a lot, or just very done with it by now. But I just need to put my two cents on it.
Some spoke so highly of the dire need for empowerment, while some rubbished it all claiming 'why just one day, it's too pretentious' they whined. 
Now, I am not meaning to pick sides. But, of the little world that I have seen, I know that things aren't too well for women, and not just in developing countries, but all over the globe.
For far too long, women have had to struggle to prove that they aren't stupid or weak.
Now, I don't even understand words like feminism or extremists, because apparently they are being used interchangeably.
But, all that I really strongly believe and stand for, is that women deserve respect. That's it. 
Unless you've been living under a rock with respect to these matters, mentioning Emma Watson wouldn't ring a bell for you.
That girl from Harry Potter? Yes. 
I find it extremely sad, that so many people troll and shame her, but I am pretty sure the number of people who admire and support is more. (P.S Can't wait for Beauty and the Beast) 
It is incredible that at such a young age, she is out there voicing out social issues as an UN Ambassador, when she could simply be talking about anything else that didn't matter but could get her fame. 
Obviously she has her share of controversies too, so what nobody is perfect.
I don't know  very much in detail about her campaign, but just the campaign title is very thought provoking, He for She. And that is really what we need.
I genuinely feel very happy when I see a woman driving with a man seated next to her, these are rare sightings but when I do see them, I feel proud not of the women driving, but the man agreeing to sit next to her, giving her control. 
It's the little things like these really. 
A little appreciation and some acknowledgement, that's all. 
He for She. 
In my head, this itself can make a huge difference. 
And what I find even more funny is, that the one culture the world proclaims to be extremely backward and regressive, highly regards the status of women. 
To such an extent that there are several great examples in Islamic history with independent, strong, wise and empowering women, who stand as great role models for a generation that looks at a perception of women that has radically changed over the years. 
Now, this is an issue where it's hard to draw the line for many between what is acceptable to demand and what is beyond limits or I don't know.
Every human being deserves respect. That's it. 
I hope you have a great weekend ahead! 
Take very good care of yourselves! 
Until Next Time!
Salaamalaikum!